In this edition:
[Highlight] SeaVoice Nails Code Switching in Automatic Speech Recognition
[Product] Discord - Your server has been boosted!
[Product] ChatGPT Powered Upsell Ecommerce Bot
SeaVoice Nails Code Switching in Automatic Speech Recognition
Seasalt.ai's speech team has been working hard (notice the 12:18AM timestamp? 🤣) on introducing multilingual speech recognition capabilities in our service! Native speakers of one language (such as Chinese) sometimes heavily mix another language (English) in their speech. It is a difficult task because the other language is often spoken by non-native speakers.
If you need a speech-to-text solution, book a demo with us today!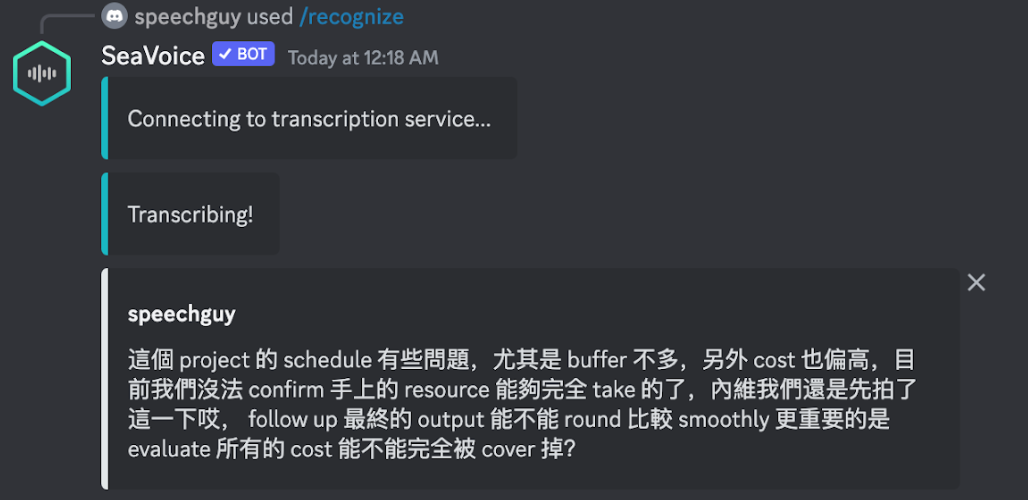 Your server has been boosted!
Our popular SeaVoice Discord Bot is now ready to offer premium features! We've been working hard to set up membership subscriptions via Patreon for our loyal users! As a patron, you will be able to boost your server to gain access to a variety of advanced features, such as voice-channel auto-moderation, conversation summary, and more! These features are still in the works, so please keep an eye on our Discord server and Patreon page for updates. And if there's a feature you're interested in seeing added to the bot, please reach out and let us know!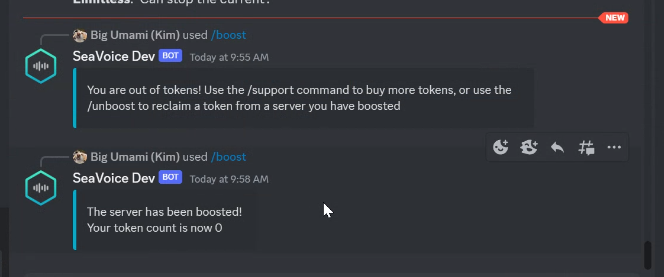 ChatGPT Powered Upsell Ecommerce Bot
Not only did our Discord bot get boosted, Seasalt.ai's SeaChat toolkit gets boosted too with ChatGPT! We gave 3 different personalities to the bot, and yes, we also fed a menu to the bot so ChatGPT knows how to recommend to customers. The result? Business clients love The Upsell Wizard but most consumer customers like The Deal Detective!
Learn more about our SeaChat platform!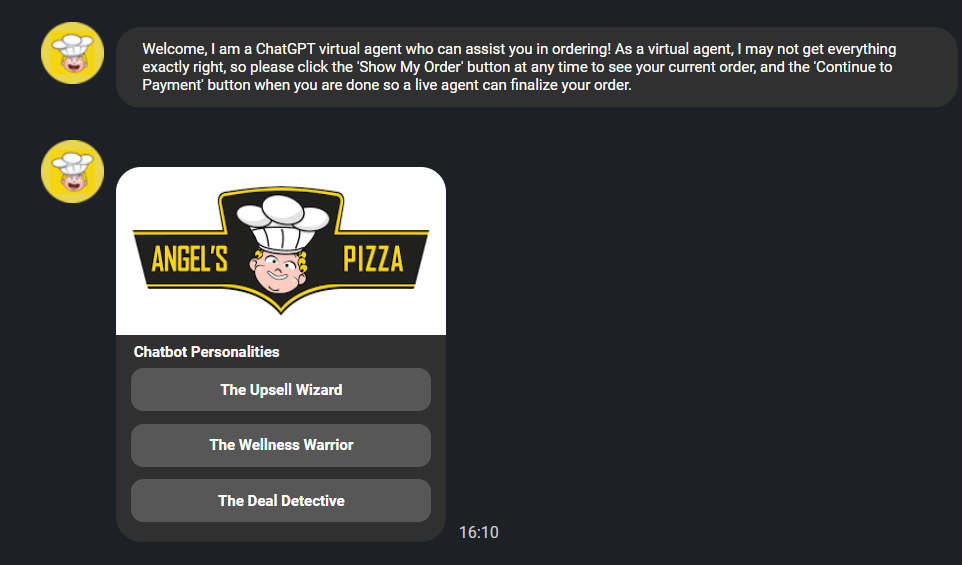 Three reasons to read or subscribe to Seasalt.ai newsletter:
Keep an eye on building the modern omni-channel contact center

Know more about the state-of-the-art speech technologies and applications

Gather fun and nerdy facts about customer experiences
Join our mailing list to receive the Seasalt.ai monthly newsletter!
Interested in learning more right away? Book a demo to get a first hand look at the SeaX platform.