Discord's user numbers have soared in recent years and the platform has now rebranded itself as the 'home for your communities and friends'. In this blog, we'll discuss Discord's rise in popularity and why/how companies are starting use Discord to improve their customer engagement.
Table of Contents
Discord
In the past couple years, Discord has gone from a niche platform to a widely recognizable brand. When discord launched in 2015, its target demographic was gamers who wanted to chat while playing games together online. The platform is organized into servers, and each server can have various topical text or voice-based channels. In recent years, features such as video calling, screen sharing, streaming, and integrations with other popular apps have been added.
Perhaps due in part to the pandemic, Discord's user numbers have soared in recent years. In 2019 Discord had 45 million active users; in 2020 that number jumped to 100 million, and increased again to 140 million in 2021. After gaining some traction with groups outside of the gaming sphere, Discord rebranded itself as the "home for your communities and friends".
"People use Discord for all kinds of hanging out: from live karaoke nights, to screenshare group painting, to virtual wedding parties. People create Discord servers for gaming, yoga classes, comedy fan clubs, and even run entire podcasting businesses. Discord is for anyone who could use a place to talk with their friends and communities."
Discord answering "Who uses Discord?" on the official website.
Customer Relations on Discord
If customers are already spending a significant amount of their time on a single platform, isn't it easier to go to them than ask them to come to you? For gaming companies, this is a no brainer. Many games already have their own official discord servers.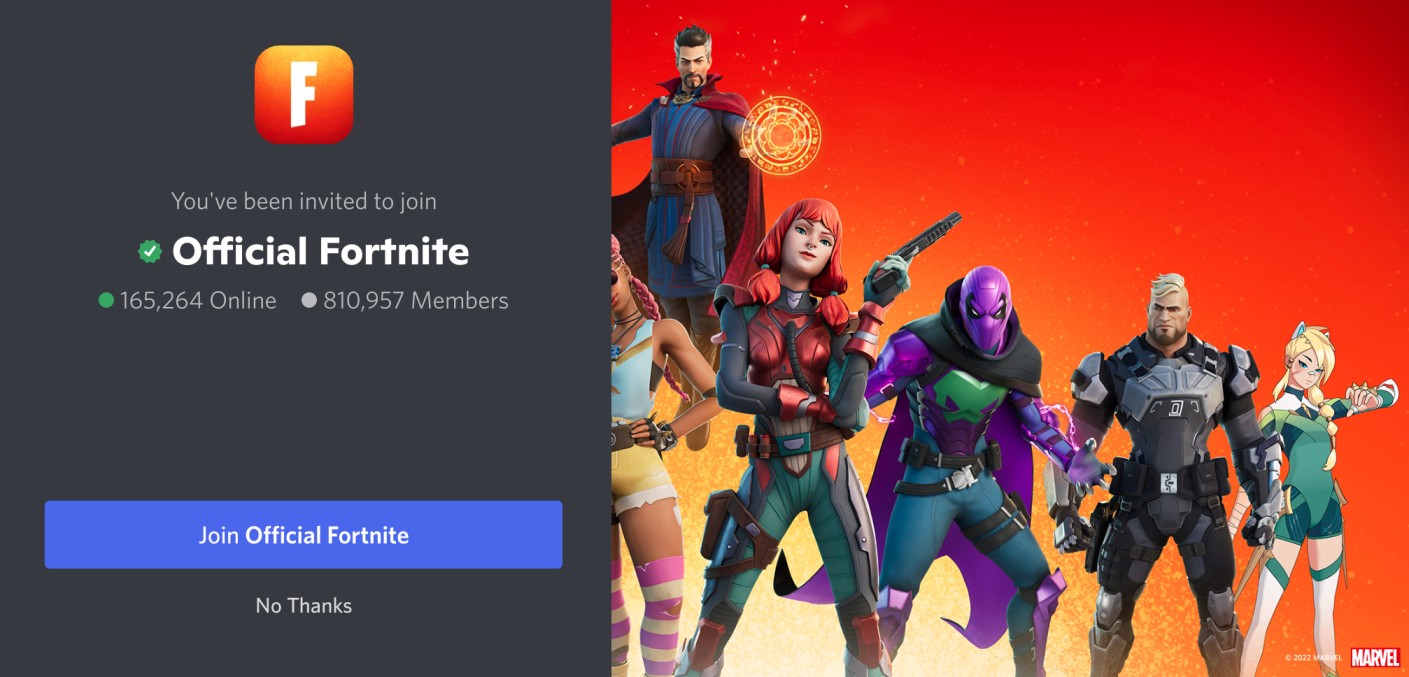 The official Fortnite server.
Other brands have consciously chosen to lean into the gaming aspect in order to reach their demographic on Discord. For example, Ralph Lauren did a winter season promotion by building a brand game on Roblox and engaging with players on Discord: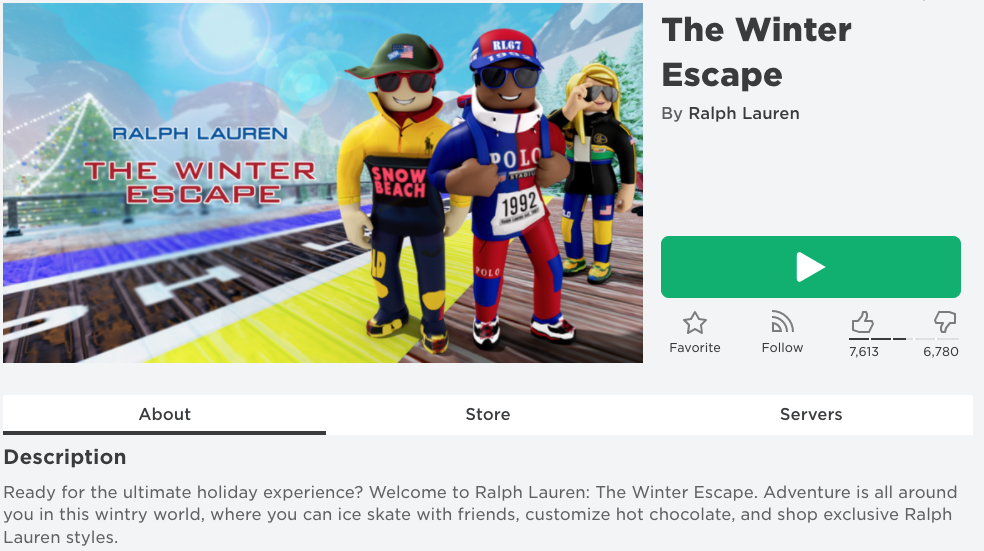 Ralph Lauren's promotional game 'The Winter Escape' on Roblox.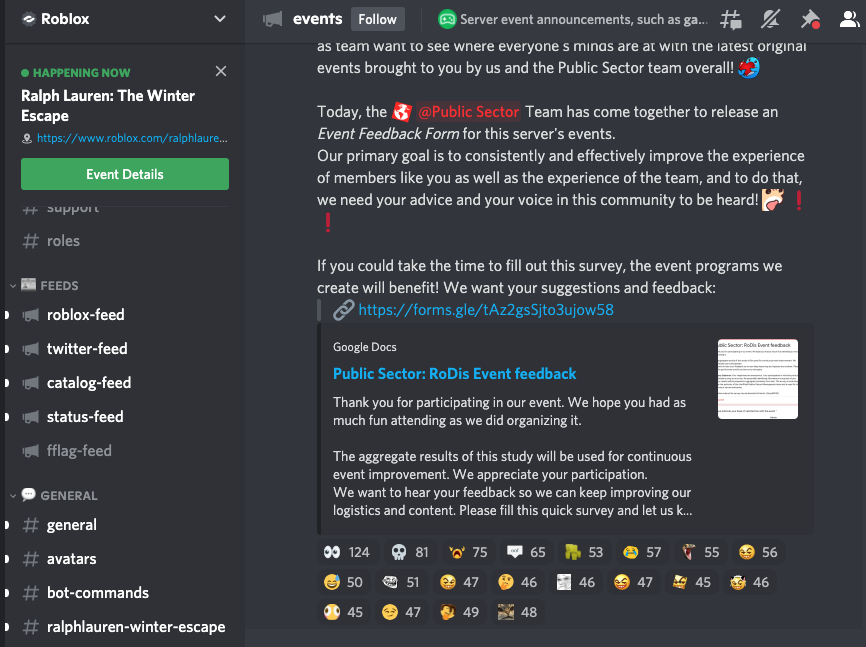 Roblox Discord server featuring Ralph Lauren's promotional game: 'The Winter Escape'
Recently, even companies without a gaming angle have decided to join Discord. In December 2021, TikTok announced it would be starting a community on the platform. TikTok itself is already a wildly popular social media platform; the fact that the company chose to take part of its community interaction onto Discord instead of maintaining it on their own platform demonstrates Discord's unique use case. Discord is built for casual user-to-user interaction & community building and does it so well that even other social media giants utilize the platform to connect with their users on a deeper level.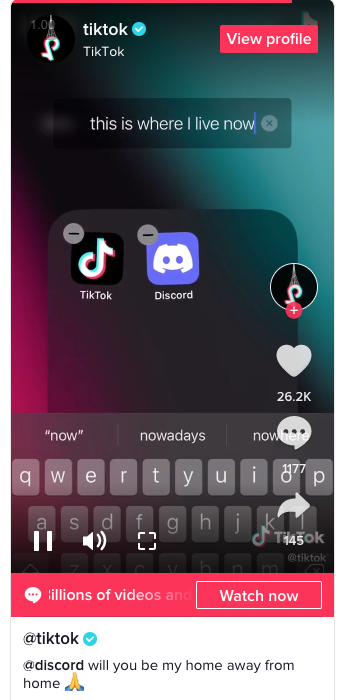 TikTok promotes Discord collaboration on their own platform.
TikTok promotes Discord collaboration on Twitter.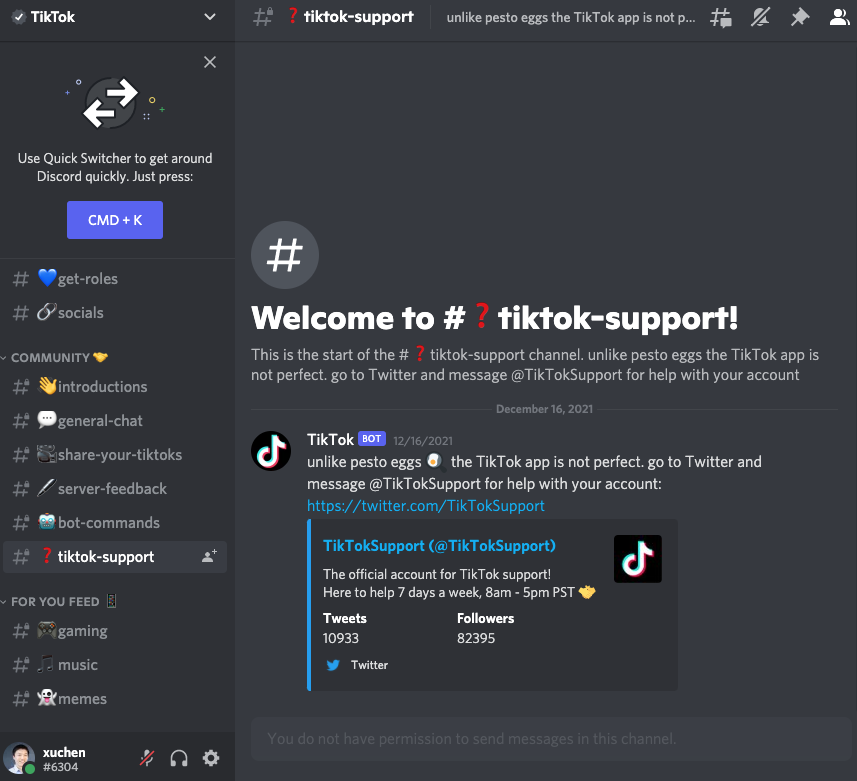 Going Beyond Gaming
In 2022, Discord now boasts a total of 6.7 million active servers, and these servers represent a wide variety of communities, from crypto enthusiasts to sneakerheads, knitters, and language learners. While many of these servers are formed by friend groups and local communities, many brands are choosing to create their own official servers to reap the benefits of hosting an online community. By hosting their own servers, brands are able to:
Learn more about their audience
Monitor user activity
Encourage engagement
Promote the brand
Offer exclusive discounts
Answer customer FAQs
The discord server gives users a casual place to discuss how they interact with the brand, their pain points, favorite features, etc. Additionally, the brand has the ability to not only gain unsolicited customer insights, but also jump into the conversation and participate in an organic way.
Going Beyond Community
Discord has already evolved from chat for gamers, to a platform for community engagement. With brand presence on Discord increasing, we feel that the natural next step is to integrate customer service within the community. Active Discord users may keep the app open on their computers and hop between servers all day. If users interact with a brand's server frequently, they may feel the most comfortable reaching out to a brand on the server, since they are on Discord frequently anyway and the brand server has the potential to be a direct channel to the brand itself.
Keep an eye out for the next two parts of our blog series; part 2 will walk you through creating a community server for your own brand, and part 3 will show our customer service integration demo, which connects uses our product, SeaX, to connect Twilio Flex's contact center platform with a community Discord server.